HEALTHY HAIR VS. UNHEALTHY HAIR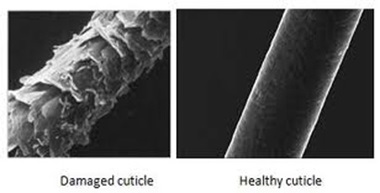 At Too Groovy, we provide personalized beauty services and practical solutions that result in beautiful, healthy, natural hair for life! In essence, we are experts in transforming hair to its beautiful, healthy, and natural state by utilizing chemical free hair care techniques such as our Ceramic Fusion hair smoothing technique for natural hair.
The benefits of having natural hair are abundant. Take a closer look at healthy hair (chemically free) vs. unhealthy hair (chemically treated-relaxed hair).
Chemical Disadvantages
Chemical Free Advantages

NATURAL HAIR TEXTURE IS COMPROMISED
HAIR IS DRY, WEAK, AND BRITTLE; FLAKY SCALP; STRIPS MOISTURE CONTENT
THINNING AND BALDING AFTER CONTINUED USE
HAIR IS CHECMICALLY OVER PROCESSED
HAIR IS LIMP AND LIFELESS
LIMITED IN COLOR SERVICES
PROTEIN BONDS ARE REMOVED
SCALP SENSITIVITY AND SCALP ABRASIONS FROM CHEMICAL BURNS
LOSS OF NATURAL SHINE

HAIR IS IN ITS MOST OPTIMAL CONDITION
MOISTURE CONTENT IS HIGHER
TEXTURE IS STRONGER
DENSITY AND FULLNESS ARE AT THEIR BEST
ABILITY TO WEAR HAIR STRAIGHT OR CURLY
ENDLESS POSSIBILITIES TO EXPLORING HAIR COLOR
PROTEIN BONDS ARE KEPT IN TACT
HAIR HAS FULLNESS AND BODY
HEALTHIER LIFESTYLE
WHAT CAN I EXPECT DURING MY TRANSITION?

Transitioning your hair from "chemically dependent" to "naturally divine" requires a great deal of patience and diligence. The process takes some time, so you should know that you may not see a dramatic change overnight. The average time to grow out relaxed hair is at least will be different. You can consider your Too Groovy stylist as your natural hair personal trainer, educating and giving you the encouragement you need to meet your long-term goals for your hair.
Healthy Hair is just a click away